So here's the deal, I love Christmas movies, but my favorites are tried and true and have not changed in years. We're just not churning out the iconic classics like we used to. I liked a few from this year's Battle of The Netflix Christmas Movies posts, but the oldies are best and they're unchanging. For your (re)reading pleasure, below are my favorite holiday movies ranked!
13. A Christmas Story Dude, do you even do Christmas if you haven't seen this movie literally one million times? For whatever reason, this movie is such a giant part of Christmas day for me, that I just don't mind it on repeat.
12. The Year Without A Santa Claus I am a huge fan of all the claymation oldies, but this is by far my absolute favorite. So much so, that my best friend and I went as Heat Miser and Snow Miser for a Halloween party one year, and we won awards 🙂
11. How the Grinch Stole Christmas Need I say more? Cindy. Lou. Who. ❤
10. Just Friends This one is filled with attractive and hilarious people and has one of my all time favorite movie lines, "I'M BUSY, YOU'RE A D!CK!" Kind of my mantra.
9. The Holiday Speaking of every actress/actor you've ever found attractive though… I'll never get enough of this movie, or Jude Law.
8. The Family Stone For some reason, I feel like my dad and I are the only people obsessed with this movie. It's incredibly underrated. It has a stellar cast, a whole lot of dysfunction, and frankly, it's freaking relatable when it comes to holiday family dynamics.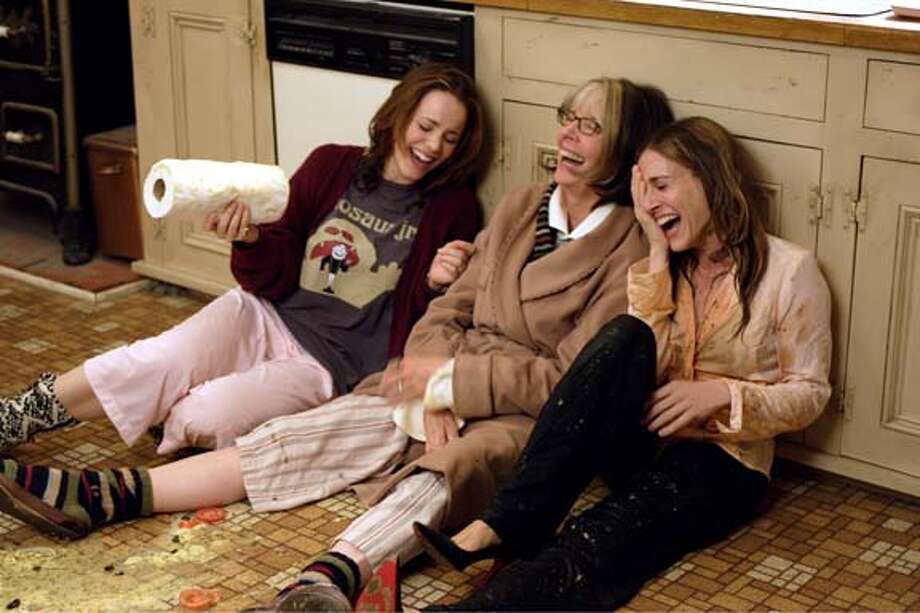 7. How the Grinch Stole Christmas with Jim Carrey. I've had a lifelong obsession with Cindy Lou Who (fun fact: I played her in an elementary school Christmas play) and I've always loved the idea of the innocence of children reminding cynical adults of the magic of Christmas.
6. Home Alone and Home Alone 2: Lost in New York And that's where it ends, people. Just say NO to 3, 4, and however many additional ones there were. If mischievous Kevin McCallister (the oh so adorable, and now a little strange, Micaulay Culkin) isn't in them, trust me, you want no part of it!
5. Elf If this isn't a a Christmas staple for you, then you're just a cotton-headed-ninny muggins.
4. A Charlie Brown Christmas Hi, have we met? I love everything Peanuts (but Linus Van Pelt a little more than the rest) and this short makes my heart so freaking happy. I have never in my life been able to walk away from the tv if this is on, plus I own it, so…..
3. Love Actually This movie will make you laugh. It will make you cry. It will make you wish for the millionth time that Hugh Grant would take you on a date. And if this isn't just the cutest and saddest thing you've ever seen….
2. The Santa Clause No movie gives me the warm and fuzzies quite like this one. If your cold, grown up heart needs some rekindled Christmas spirit, this movie does just that!
1. National Lampoon's Christmas Vacation Fact: This is my favorite movie. Not my favorite Christmas movie, my favorite movie. Of all time. And Chevy Chase is my favorite actor of all time. Like all of the best things, (me and Taylor Swift) this movie debuted in 1989, but lives on timelessly. In the eternal words of Cousin Eddie, "Merry Christmas, sh*tter was full!"
As always, my favorite social question of the season is, "What's your favorite Christmas movie?" I love that the answer isn't universal at all. So yeah, my friends, what's your favorite Christmas movie, and why?
xoxo Clark W. "Sparky" Griswold